Recent Appearances:
Mortal Engines – In a post-apocalyptic world where cities ride on wheels and consume each other to survive, two people meet in London and try to stop a conspiracy. The main character 'Hester Shaw' wears a Stansborough wrap through most of the movie and we also provided pelts for jackets and other textiles for the set and costumes for this fantastic new adventure film produced by Peter Jackson, Fran Walsh, Zane Weiner, Deborah Forte and Amanda Walker.
Good bye pork Pie – A great Kiwi Film shot in Auckland starring our Snow Blankets in the Auckland Flash Appartment
Lambs of God – Coming soon! ( See sneak peek images below)
---
Slow West is an upcoming British-American actionwesternthriller film written and directed by John Maclean in his directorial debut. Starring Michael Fassbender, Kodi Smit-McPhee, and Ben Mendelsohn, the film premiered at the 2015 Sundance Film Festival on January 24, 2015, where it was awarded the Sundance Institute's World Cinema Jury Prize: Dramatic Winner.









---
The Hobbit:The Desolation of Smaug The second in a trilogy of films adapting the enduringly popular masterpiece The Hobbit, by J.R.R. Tolkien, this film continues the adventures of the title character Bilbo Baggins as he journeys with the Wizard Gandalf and thirteen Dwarves, led by Thorin Oakenshield on an epic quest to reclaim the lost Dwarf Kingdom of Erebor.


---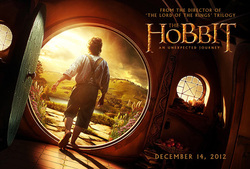 The Hobbit:An Unexpected Journey is the first film in The Hobbit (film series), the prequel trilogy film series to The Lord of the Rings (film series). The three films of the Hobbit series are all based on The Hobbit by J. R. R. Tolkien. The film is set to be released on 14 December 2012 in the US and in the UK. Among many cast members and characters, the film will see Ian McKellen reprising his role as Gandalf the Grey, or Gandalf the Wizard as well as many others reprising their roles from The Lord of the Rings. Martin Freeman was, despite scheduling conflicts, was able to get the role of 'young' Bilbo Baggins, the protagonist and main character of The Hobbit while his nephew, Frodo Baggins, who inherits the One-Ring from Bilbo, is the protagonist of Lord of the Rings.

Other Movies: In 2004 we worked alongside Brendan Mahers costume designers creating special period costumes for the lead characters in 'Kidnapped' and more many of the main character costumes in the movies below:
Keep revisiting to see what other movies we are allowed to reveal that we are working on – or register for our newsletter and we will let you know in our latest newsflash!